Here is the second teaser photo from Asus on the road to Computex in a few days. Certainly chrome seems to be a big part of these products and we're assuming that the first two photos are from the new ZenPad tablets. Let's look at and analyze this new photo: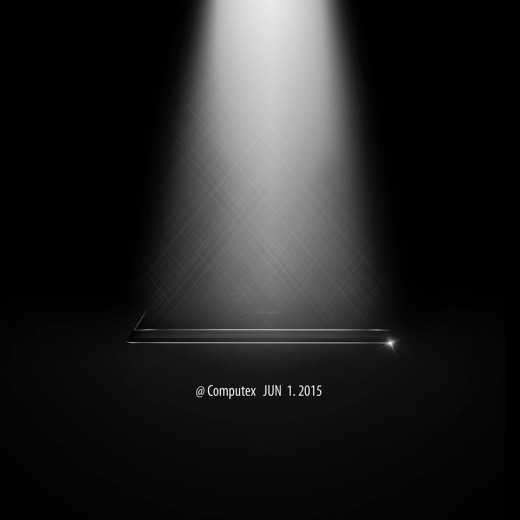 Here is a closer look at the edge of the device in the teaser:

We believe that the first image here, show the ZenPad 7, 8, and 10. From what we've seen online, the edge would appear to be straight. In this new teaser however, we see more of a curved edge which might indicate a larger form factor. But we believe this may be showing the new Transformer, soon to be known as the ZenPad S series. How so?
Consider that when you close a laptop like device, the edge in the above teaser makes sense. In fact if you look back at the previous Transformer Pad tablets, you will see a similar design. A sloped edge makes sense for creating a nice edge when a tablet is connected to a keyboard dock and is closed. It's just our theory of course.
Texture wise, we think there is a soft, leathery material being used along the edge. If you look, it appears to be between the two chrome line edges. Look closely. There is also the hint of another material being used for the back of the tablet. This does seem like quite a drastic design change for Asus tablets.
The only real question is what model we're looking at above. We don't see any connector ports along the edge and with the Asus logo showing in a certain way, we're not sure if this would be the Transformer (ZenPad S) or not.
Update: After a bit more consideration, this may be a view of the ZenPad 7, 8, and 10. The edge from already leaked images shows a top view of the back of the tablet, so it's a bit different in this perspective. The edge matches with the leaked ZenPad 8 photo that we've seen.