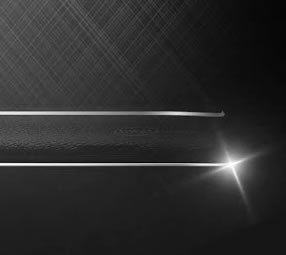 There have been a few leaks prior to Computex. We're not talking the teaser image(s) but we're talking about suggested specs of at least a couple ZenPads. At this point we've found a zoom feature on the existing teaser image of what appears to be a tablet.
You can see in this image the Intel inside logo. We can make a safe statement here in calling that Intel processor one of the mobile friendly Atom processors. It's unclear which of the Atom processors will be found inside, but details will follow soon.
Seeing this Intel logo, we can suggest even more strongly that the teaser is of the Asus Z380C or Z380KL which is the ZenPad 8 tablet. Because these are expected to be the next generation "MeMO Pad" tablets, we are expecting the 7-inch and 10-inch models to have the same design and processors.