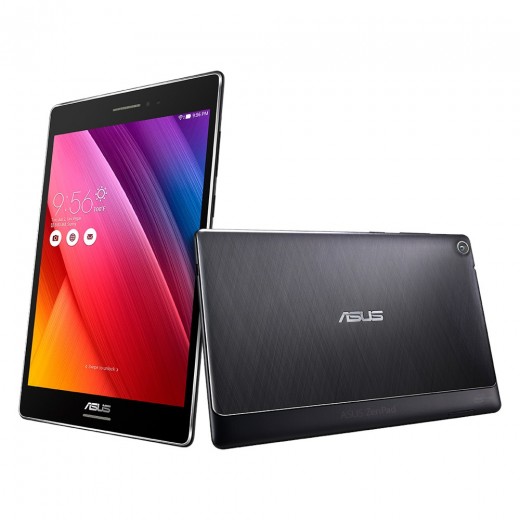 We have mixed emotions on this one. It does appear that the first ZenPad out of the gates and up for pre order is going to be the ZenPad S 8.0 (Z580C). Keep in mind that this is not the jam packed hero model, Z580CA. The Z580C is highly respectable, but it's missing some ultra premium features and specs that the Z580CA has.
So why do we suggest that this tablet will be the first up for pre order? It's a gut feeling. There are documents and landing pages in place already on Asus.com. Only the Z580C has those pages. We've seen other sources online that indicate Z580C and no other ZenPad models yet.
We don't know if there will be a staggered release of ZenPads. Is Asus going to approach this as first available, first out? As they are ready to ship, then pre orders start regardless if it's not a coordinated launch date for all models? We will take whatever they offer up.
Here is what we're nervous about. In the past, some Computex 2015 unveils have seen limited release. Actually some product saw less than limited release and pretty much weren't released at all. With hopes so high on the ZenPad S 8.0 (Z580CA) we're certainly not hoping for long delays before that model is released. In other words, we hope that it's not too good to be true. We could be wrong of course about the Z580C being first out, but we've seen multiple indicators. We aren't necessarily taking that to mean the Z580CA is a long way off, but we are certainly a bit nervous about it.
Update: We've done our first comparison and perhaps it's becoming clear why Asus will release the Z580C first. We looked at the iPad mini 3 vs. the Z580C and the ZenPad quite handily beats the iPad mini 3. Thus, why would Asus put out their top dog at this point? Perhaps they will wait a bit longer, such as when a new iPad mini 4 comes to market before Asus unleashes the Z580CA.