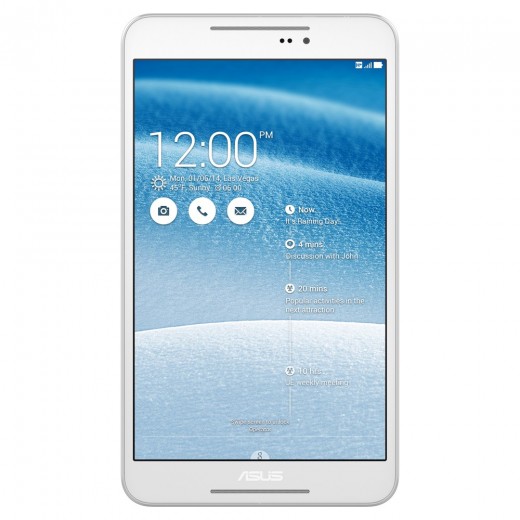 In the past, most people feared ridicule at the though of having a big mobile phone held up to their ear in a public place. However, in the recent past, these smartphone have moved right up into the 6-inch territory and people have zero concern of how that looks. So when we're talking about a 8-inch tablet with phone capabilities, are we being crazy?
First off, Asus has already come to market with the Fonepad 8 in the recent past. That was/is a 8-inch tablet with 3G phone capabilities. Now we can't say how many they sold, so lets be clear about that. On the surface it seems awfully niche. It may very well be, but consider one fact.
On your smartphone currently, how much of your time is spent talking on the phone vs. every other use? That's really a question to ponder. If you're having 10 minute long conversations on the phone, then perhaps it's a daunting task to consider a 8-inch tablet doing that. Also consider the fact that these devices don't weigh what they used to. If you were to compare the weight of mobile phones of the past, how do they stack up against the ZenPad S 8.0? Weight is a big factor when considering a tablet for phone usage. Also of course is the dimensions and if you can "palm" a 8-inch tablet.
But think about this. A ZenPad S with 4G LTE or 3G voice capabilities could literally provide everything. It would be a true all-in-one. Certainly for myself I would love to see a ZenPad S in the 7-inch size so that it could have that phone calling capability and not be too big and cumbersome as a phone.
There has been no mention of a phone enabled ZenPad S. However, I did just see a CNET video from Computex 2015 where they were talking about the specs on the new ZenPad tablets. The correspondent said that Asus told him that every ZenPad model would have phone connectivity. My feeling is that is taken out of context and wasn't referring to the ZenPad S series.
Asus says that all of the zenpad range with come with a LTE version or a wifi only version, but is going to depend on region and variants…"
So what is your feeling on a big tablet with phone abilities? Is 8-inch okay with you? Is 7-inch the maximum you would consider? Please let us know in the comment section below.