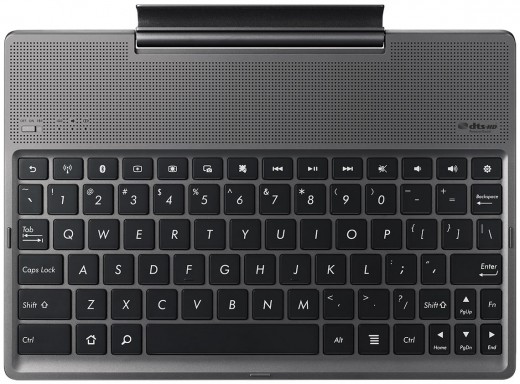 While we await more news, let's take a look at what we know. We do know that unlike the Transformer Pad tablets of yesteryear, the ZenPad 10 is going to have a keyboard dock, but it's dubbed the "Audio Dock" and has speakers rather than a trackpad.
Ultimately it's a somewhat curious decision because of the strong history in the design of the Transformer Pad tablets. I think it's fair to say that those models were the flagship product for Asus. However, we don't have sales data to back up the claim, but certainly there Transformer Pads were well known in comparison to most of the Asus tablet line-up.
We should also acknowledge the fact that the sheer size of the ZenPad 10 may not permit enough real estate on the keyboard dock to have a properly designed touchpad. The ZenPad 10 is smaller that what the previous Transformer Pad tablets were, so it's quite possible that presented it's own set of challenges for the engineers. No way for us to say, but it does make us wonder if a touchpad version of the keyboard is possible in the future or not.
So this is about your opinion. Are you happy with the move to include a more robust speaker setup in the keyboard dock? Would you prefer to have the more traditional design which includes the trackpad instead? The choice is yours! Please vote and share an opinion in the comment section.