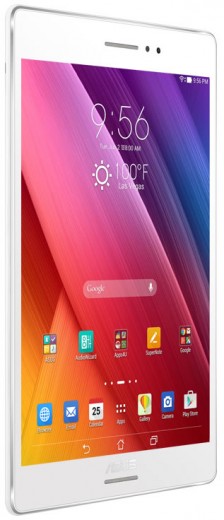 It's quite clear from the existing sales data, that tablet sales have been declining.When looking at the industry leader Apple and the iPad, sales have been weak over the past year. It's not an Android tablet phenomenon only.
In the first half of 2015, Asus has shipped 2.5 million which is down 39% on year. For the first quarter of 2015, Asus had a goal of 1.8 million units, but shipped 1.5 million. In the second quarter, Asus had a goal of 1.2 million units, but shipped 1 million instead.
What does this all mean? More than anything, it's an indicator that Asus has kept a low profile early in 2015 while working on the new ZenPad line-up. Although some industry "experts" believe that Asus will miss their projections for 2015, the potential buzz around the ZenPad S 8.0 in particular, can do a lot to change fortunes. Asus was not looking like they would meet their mobile phone targets, but the Zenfone 2, especially the flagship model, changed their fortunes around in a big way.
The ZenPad S 8.0 (Z580CA) on its own could change the revenue projections. The cheaper ZenPad S 8.0 (Z580C) model for $199 created a big stir in the tech industry over the past week. When the new Samsung Galaxy Tab S2 comes out, the Z580CA should still hold strong when the price comparisons are made. Same situation with any new iPad models. The ZenPad will beat them all from a price perspective and most often than not, especially with Android tablets, price is a key ingredient for success.