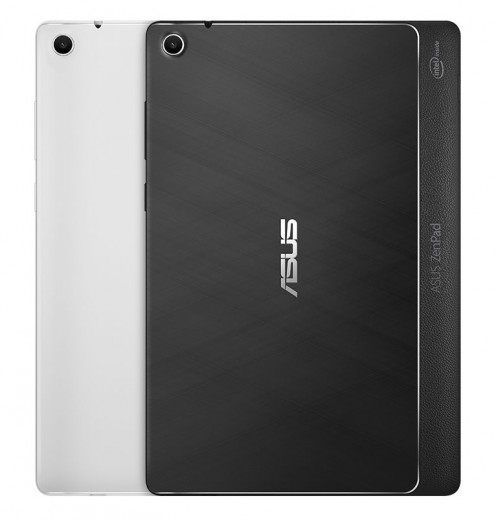 Initially we thought that the Z580CA was going to be "the" tablet from Asus. With the buzz surrounding the Z580C, ZenPad S 8.0 model for $199, we're wondering what people feel about the two different S models. Please participate in the comment section!
A part of us wonders if there is some confusion in the marketplace about the ZenPad S 8.0 and whether people might assume that the $199 is it and that it's the true hero of the ZenPad line-up. Here is what we say to those people: "but wait, there is more!".
We did a comparison article early on, and you can read that Z580C vs. Z580CA article here. We thought that would have value and it certainly appears that way.
So we know the prices officially as $199 US for the lesser spec'd Z580C model and unofficially the hero model, Z580CA (Z580CA-C1-BK or Z580-C1-WH) is going to cost $299 US. One thing to further consider is the fact that there may be more than one Z580CA coming to your country. For example, the UK has a Z580CA model that is 2GB of RAM, a 1.8GHz processor and 32GB storage and costs around $229 US when we do our magic number crunching conversion recipe. We believe this model in the US and North America will be listed as the Z580CA-B1-BK (black) or Z580-B1-WH (white). This likely would complicate buying decisions!
The one question that cannot be answered is how much longer you're going to wait for the Z580CA to land on US soil and elsewhere around the world. But at the very least, we're going to give you a rundown on what you will be missing out on if you go with the $199 Z580C model now, as opposed to the Z580CA later.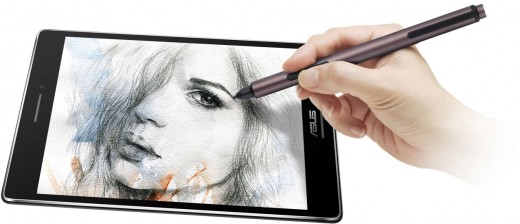 Stylus Pen Input – This may not sound like a big deal, and perhaps it's not worth paying extra for. However, if you have kids or are planning on having kids, I cannot emphasize enough how useful that can be for children. For school work and studying, it's great. Every kid loves to draw also and it can be a great distraction from games or silly apps. So creativity wise and educational wise, being able to use a stylus pen on a tablet is a big feature, especially if kids are in your life or will be coming into your life in the near future. The Z580CA has palm rejection technology also. Keep in mind that the Z Stylus is an accessory which you will need to by separately (from what we can see) and that does add to the cost of your tablet purchase.
Processor Speed – Let's be clear. The Z580C comes with the Intel Z3530 processor @ 1.2GHz. If you read a different spec, don't trust it. It's the Intel Atom Z3530 inside. With the Z580CA, you're either getting the Z3580 @ 2.3GHz or it's going to have the Z3560 @ 1.8GHz processor. That is quite a significant speed difference and that will have an impact later on, provided games and apps continue to become more resource hungry. That's not a guarantee at this point, but if there is money to be made in more robust games, be assured they will come over the next couple of years.
USB Type-C – This is a very new connection port. We can't get too much into what it can do, other than to say having the newest technology, especially when it comes to ports, is a good future proofing feature.
Tru2Life+ Technology – Although this Tru2Life technology can be confusing to distinguish, it's the "+" Plus aspect that's important. Only the Z580CA has the Tru2Life+. The Z580C has the Tru2Life technology. Think of it this way, the Plus is a video enhancement technology which creates a smoother playback experience. At this time, it's impossible for us to compare a ZenPad S with and without that Tru2Life+ technology. We are confident however in suggesting that it's a big deal. You will find a lot of other websites not mentioning this feature and which models have Tru2Life+. It's only the Z580CA that has the video enhancement technology.
Cameras – Some people love taking photos with their tablets. That's fine with us! However, keep in mind that the Z580CA has better cameras with a 5MP front and 8MP rear. The Z580C model has a 2MP front and a 5MP rear. We almost missed this spec (actually we did miss this detail) so we aren't perfect either!
So How To Decide Which To Buy?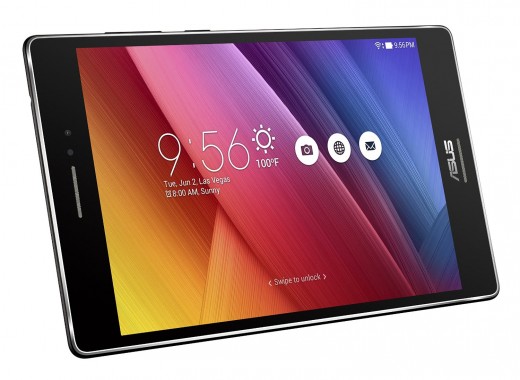 On a tablet like this, either of the ZenPad S 8.0 models have a microSD slot which allows for up to a 128GB card. Thus, paying extra for a 64GB internal storage may not be worthwhile. Internal is obviously more reliable and secure that a microSD card and we understand that.
Deciding to buy now or wait, we urge you to wait a few more days. The reason is pretty simple. At some point here in the next week or so we hope to get some release date information about the Z580CA model(s).
If a lesser spec'd Z580CA (Z580CA-B1-BK or Z580-B1-WH) comes to the US market for $30 more than the $199 Z580C, then we think the additional features are well worth it. If the lesser spec Z580CA does not show up along side the fully packed Z580CA, then you need to look at whether the extra $100 is worth it for you.
So really, the choice is quite easy, so long as Asus brings 2 versions of the Z580CA to your country. If you only have one Z580CA model to choose from, then you need to consider the added features and weigh those against the added price. If the UK is a sample of what to expect, they only currently have one version of the Z580CA to choose from for pre orders. We simply don't know if this is an indicator that it's going to be one version of the Z580CA per country.
The bottom line is we want everyone to be "in the know". If you read $199 for the ZenPad S 8.0, we want you to realize that there is still more on the way and those other ZenPad S 8.0 tablets might very well be worth waiting for.