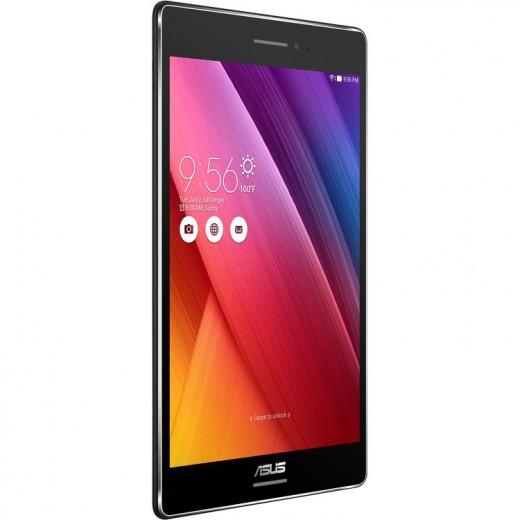 We've already noticed a growing number of variations of the ZenPad tablets as we near more official information. We can tell you with great certainty (just short of official price announcement from Asus themselves) that the second best ZenPad, the Z580C is going to cost $199 in the US market.
Don't be confused though. The true #1 top dog, hero model is the fully stacked Z580CA. The Z580C is largely second best, but possibly third or even fourth best depending on just how many variants of the Z580CA there are around the globe. We've had to name this the "next best" because it's unclear how many ZenPad S 8.0 options you will have in any one given market.
As it pertains to the US marketplace, the Z580C is a heck of a tablet at $199. What we can tell you is that it features the Intel Z3530 @ 1.3GHz processor. (Update July 6, We are also seeing the exact same model number with an Intel Z3560 @ 1.8GHz, thus there is confusion in the marketplace so stay tuned for updates). That's actually a far cry from the Z3580 @ 2.3GHz in the hero model. We get it though, not everyone needs a super powered tablet. So this model has a slower processor, it has 2GB of RAM and 32GB storage. That's a pretty nice package right there as it stands at that price point. A nice high resolution display and the ability to expand the storage to 128GB via microSD? Nice.
However, we've put the Z580C vs. Z580CA in a comparison article a little while ago. Spec wise, it's quite a jump when looking at the Z580CA. More than anything, you're going to miss out on the Z Stylus pen input among other "extras". It really comes down to how much you want to spend. You ultimately can't spend less and get more at the same time. It's best to check our comparison article and think about what is really important to you.