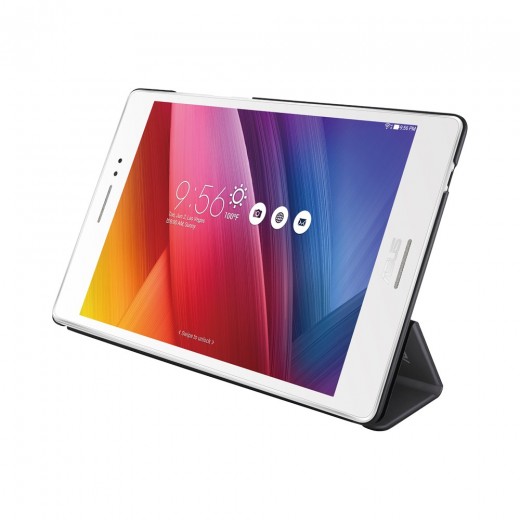 We've had some inquiries regarding ZenPad accessories, and we've had to reply that they haven't made it to market yet. Some people have scooped up a Z580C in the US market, but have found out that the accessory market hasn't quite caught up yet. We too are fond of official accessories, and we have more details to share, thanks to the Taiwan market.
So let's be clear. These are Taiwan prices for these official accessories. We're going to first list those, then we will do some number crunching and attempt to get a more accurate price for the US market and other countries.
Also, there are going to be price differences on some of these accessories based on tablet size. Is the 7-inch TriCover going to cost the same as the ZenPad 10 version? No. So just keep in mind the price and what model is being mentioned.
Zen Case (Z380C and Z380KL model) – NT$490 ($16 US)
Power Case (Z380C and Z380KL model) – NT$990 ($32 US)
Audio Case (Z380C and Z380KL model) – NT$2,490 ($80 US)
Tri Cover (Z380C, Z380KL,Z300C,Z170C,Z580CA) – NT$690 ($22 US)
ZenClutch (Z300C, Z300CL, Z580CA) – NT$1,590 ($51 US)
Audio Dock Keyboard (Z300C, Z300CL) – NT$2,490 ($80 US)
Z Stylus (Z300C, Z300CL, Z580CA) – NT$1,190 ($38 US)
US Price Estimates (based on our secret sauce number crunching and conversion analysis)
What we've realized is that some accessories are slightly cheaper in the US vs. Taiwan, but some accessories are more expensive in the US vs. the prices in Taiwan. We've done some averaging, but we do believe that the most accurate estimate is to assume that overall, the US will have prices slightly higher than what Taiwan has. It's a bit tricky! We hope these at the very least give you an idea of what to expect. Until their is official pricing, you can use these for some pre planning! Also, we will look back and we can laugh at ourselves for being so bad as estimating these prices!
Zen Case – $18 US
Power Case – $36 US
Audio Case – $92 US
TriCover –  $25 US
ZenClutch – $59 US
Audio Dock Keyboard – $92 US
Z Stylus – $44 US