A bit of breaking news here. For the first time, you can order the true hero ZenPad model, the Z580CA (Z580CA-C1-BK) with fully stacked specs and features. Now available for pre order!
Pre Order from B&H Now – US – Canada – International orders:
$299 US – Asus ZenPad S 8.0 (Z580CA) Free Shipping To Canada/US – B&H
If you live outside of the US market, it's well worth considering ordering from B&H. Our information from Canada is that this model will retail for $399 CAD. You can clearly see the price difference even when you consider possible duties, taxes and conversions. Regarding international orders, this price point will be lower than your country and we base that on everything we've seen thus far. It would appear that the US market is getting a price break. We don't know international prices for the Z580CA-C1 right now, but when you see those, this option from B&H may very well be worth considering.
Why is the ZenPad S 8.0 (Z580CA) the best Android tablet right now? This particular model, the Z580CA-C1-BK (black) or Z580CA-C1-WH (white) has the top specs and feature set. We've outlined a few of the details here.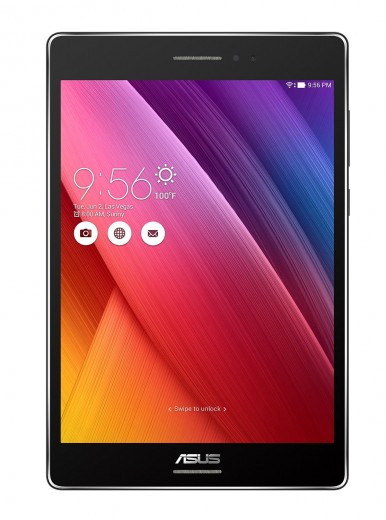 We are clearly more nimble when it comes to the ZenPad news. It's not a knock on other websites, it's just a point that we are focused in on one product and we can spend our time on that single purpose. I guess it's easier for us. The point is, you're going to see the $199 Z580C story (we posted about that on July 3) hitting many of the big sites as late as today. The fact is, the $299 Z580CA is the breaking news story! We do feel also that the $199 Z580C model is not being correctly described in many of those articles out there. Make no mistake about it, the Z580CA-C1-BK or Z580CA-C1-WH (white color not yet up for pre order) are the absolute top of the class when it comes to the ZenPad line-up and beat most every one of the other flagship tablets on the market.
Price Comparisons – How cheap is a $299 price tag?
Price is where the rubber hits the road. For a lot of people, including us, price is a key factor in deciding what to buy. So how does this "hero" tablet stack up against similar tablets out there right now? We need to look at similar screen resolution, storage of 64GB and similar RAM, although that's going to virtually impossible to find other tablets with 4GB of RAM on the market right now. So for the most part, we will look at the 64GB storage capacity and compare some prices.
iPad mini 3 (64GB storage with 1GB RAM) – $499 US
iPad Air 2 (9.7-inch with 64GB storage) – $599 US
Samsung Galaxy Tab S 8.4 (16GB storage with 3GB RAM) – $299
Those are 3 of the competing "hero" tablets on the market. On a spec to spec basis, you're going to find the Z580CA at the top of the class. Pen input and dual front facing stereo speakers are two of the big ones right off the bat. We also realize that the Z580CA-C1 is not yet on store shelves and is on pre order. There will be a new Galaxy Tab S2 8.0 coming, but we do not expect the price to be anywhere near as low as the Asus model. Same thing for any new iPad mini 4 that comes along. Price wise, there is but one hero.
When will it ship?
This is always a tricky question to answer. In general, products ship earlier than what websites list as possible shipping dates. We've seen that many times before. It's one of those situations where you don't want to disappoint customers by promising an early shipping date and be wrong about it. It's better to say later, but deliver earlier than your customers expectation. Brad from Liliputing.com feels that it may ship near the end of July some time. He's pretty accurate with his predictions and he has a deep knowledge on Asus related information, so we will trust his feeling on it.
Photo Gallery: