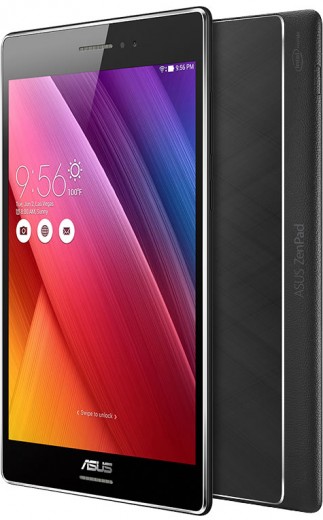 Note: Although Amazon.co.uk is listing this processor as the Z3560 @ 1.8GHz, other conflicting information that we've seen elsewhere indicates that it comes with a Z3530 @ 1.3GHz processor. We can't say for certain which information is the most reliable. We can say that the official Asus.com specs page only lists the Z580CA as coming with either a Z3560 or a Z3580 processor. In that sense, the Amazon listing appears correct.
If you've been visiting us for a while, you know we've talked about the number of "variants" that will be on the marketplace. These variants are going to have the same model number, but will have a lightly different configuration. So when we look at the UK version of the Z580CA, it's not exactly the top of the class. The North American hero Z580CA has a different naming scheme, but only slightly.
Pre Order Now From Amazon.co.uk – Z580CA – ZenPad S 8.0 tablet (white or black) – £199.99 – Click Here To Shop
If you're in the USA or Canada (more countries in the near future), the true hero with maxed out specs is the Z580CA-C1-BK (black) or Z580CA-C1-WH (white). However, with this UK pre order, it's listed as the Z580CA-1A031A. Sure it's a Z580CA, but it's not as stacked as the Z580-C1 model. Make sense? We currently only see the "C1" being listed in Canada. Will there be a "B1" coming to North America? I would respectfully suggest that if the stacked model is a "C1", then the UK has a "B1" model based on the specs comparison.
The UK model being sold as pre order now, comes with an Intel Atom Z3560 @ 1.8GHz, 2GB RAM and 32GB storage. However, the Z580CA-C1-BK or Z580CA-C1-WH comes with the Intel Atom Z3580 @ 2.3GHz, 4GB RAM and 64GB storage.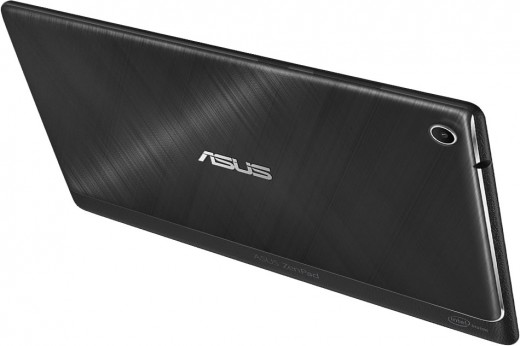 The question UK shoppers might be asking is whether they should wait for a "C1" equivalent. I would suggest that not all markets will see the maxed out model. It's likely a pricing situation for Asus. There are price fluctuations from country to country. I would say personally that for the price, that's a terrific spec ZenPad. Do you need 64GB storage when there is a microSD card slot? If you want 4GB of RAM and that faster processor it's going to bump up the price by quite a bit. The bigger question though is whether Asus is going to offer another, higher spec Z580CA model in the UK. You might wait for something that never comes. At this point we haven't seen any indicators that there is another version coming. It might be coming, but we don't see any details or any official word from Asus. We do however hope that Asus will speak to that question directly because people will likely want to know if a fully maxed out Z580CA is coming to the UK marketplace.