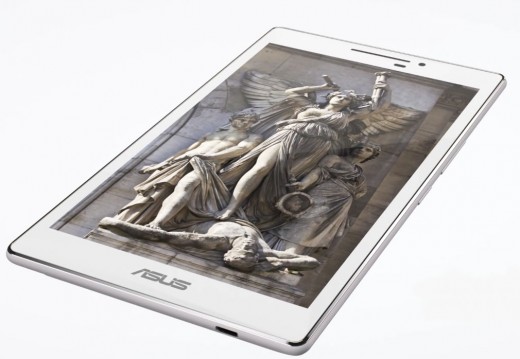 It's quite remarkable to see where tablet prices have gone since the early days. The tablet which stirred up a storm at CES for Asus in 2012 was the MeMo 370 which Google loved so much that they partnered with Asus for making it the Nexus 7. The big deal back then was the price at just $279. It was the "world's first $279 tablet". That was a shocking price point for the tech industry back then.
Very soon, at $149 US ($179 in Canada), you can get a ZenPad 8.0 (Z380) which is not a spec packed as the ZenPad S 8.0 Series, but you do have the option of the assorted cases and covers. Asus calls this the interchangeable design and allows for some innovative cases to snap right into place once you remove the back panel off the tablet.
The cases include the Audio Dock which has built in 5.1 speakers, including a sub woofer. Yes, it's true! The Power Case has a built in battery which extends the ZenPad 8.0 battery life to up to 14 hours. There is also the Zen Case which comes in many different colors and is just a back panel essentially.
From our poll we see that clearly people want a 8-inch tablet over any other size. It will be interesting to see if the US market picks the interchangeable design ZenPad with cheaper price over the hero 8-inch ZenPad S 8.0.
Please Note: This price has not been officially announced by Asus. However, we have seen multiple instances of this price from reliable online sources.