With the somewhat sporadic retail listings for the ZenPad tablets, the accessories have been non existent in terms of retail listings. Currently the only cases showing up on the Global Asus website are the Zen Case for the ZenPad 8.0 and 7.0 tablets.
That said, we can say what the expected price of the Z Stylus pen will be. Keep in mind that the compatibility is limited to the ZenPad S 8.0 (Z580CA), ZenPad 10 (Z300C, Z300CG, Z300CL) models only.
Asus mentioned in a recent Taiwan Facebook post that the Z Stylus price is NT$1190, which when converted, it's $38 USD. However, from what we've seen with price differentials between the US and Taiwan, we expect the Z Stylus to cost around $25 to $30 US. More likely around $30 US, but we are using an educated guess on this one.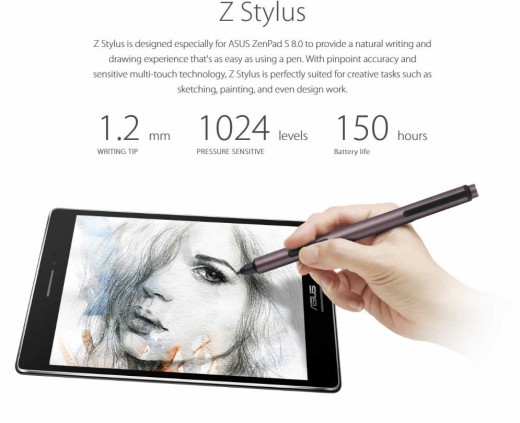 [source: Asus Taiwan Facebook]