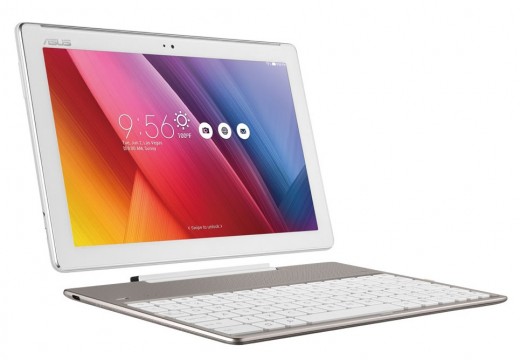 We are getting more information on the pricing for various ZenPad tablets. We can report to you that the ZenPad 10 is going to cost $179 US. At this point there isn't a bundle pricing with the keyboard dock although we do expect to see a combo deal soon. If you're shopping for the bundle, be looking for the model ZD300-A1-BK (Black) or ZD300-A1-MT (Metallic).
At $179 US ($229 in Canada), this is an attractive price for a tablet with Z Stylus pen input, dual front facing speakers and an optional keyboard dock. Yes, the resolution isn't at the top of the class, but the price is right. It comes with 1GB of RAM (we have also see the Z300C listed in US with 2GB at $179, but we are confident in telling you that's 1GB and not 2GB for this price) and the latest 1.2GHz Intel Atom processor.
Check out our full page resources with high resolution images photo gallery and detailed specs information.
Please Note: The price hasn't been officially announced by Asus, but we have seen this US price in multiple, reliable locations online