Official Details: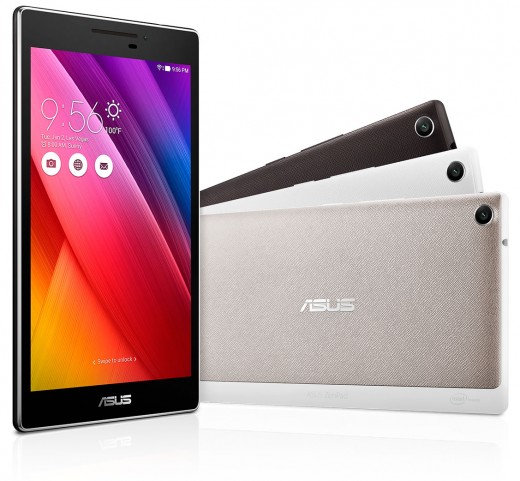 Release Date: Coming Soon
Price: Official (see below)
Models of the ZenPad 7:
Z370C
Z370CG (3G Model)
Z370CL (4G LTE Model) – Currently Unofficial
Z370C Prices:
Specs:
7-inch display
1280 x 800 resolution WXGA display
Processor:

(Z370C) Intel Atom x3-C3200 Quad-Core, 64bit
(Z370CG) Intel Atom x3-C3230 Quad-Core, 64bit

1GB or 2GB RAM
Storage:

(Z370C) 8GB / 16GB / 32GB
(Z370CG) 8GB / 16GB

8GB or 16GB RAM
Mail-450 MP4 GPU
5MP rear and .3MP front cameras
1 x Front Speaker with DTS HD Premium Sound
1 x Micro SD Card Reader, up to 128GB SDXC
3450mAh – 13Wh Li-polymer Battery
Black, White, Aurora Metallic
189 x 110.9 x 8.7 mm (LxWxH)
272 g
ID Codes:
Z370C – P01W
Z370CG – P01V
ZenPad 7.0 vs. The Competition – Specs and Features Comparisons:
Product Listings:
Z370C-1A007A / Z370C-1B008A / Z370C-1L017A
Photo Gallery – Click On Image For High Resolution Image: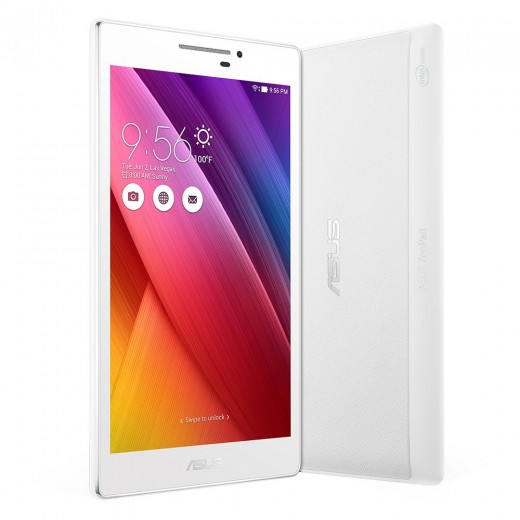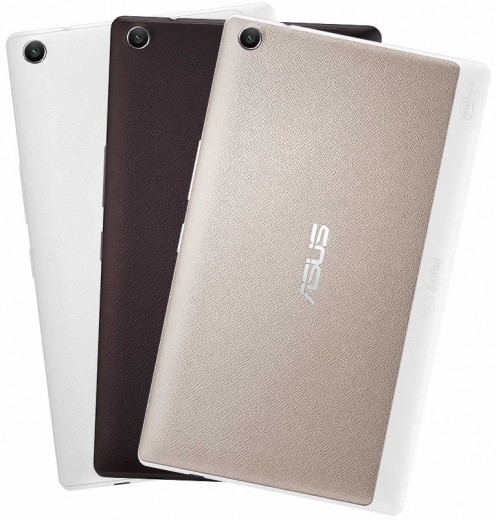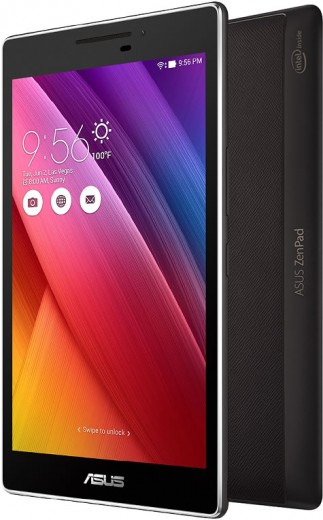 ---
There has been a lot of new out there on the internet about an initial leak. We believe that some of that information is incorrect. This is the correct model listing for the ZenPad 7.
Z370C

We believe that this is the traditional 7-inch tablet offering from Asus. The models listed below, are part of what we believe to be the ZenPad C series, of which we are currently unclear.

Z370CG

This is a 3G model of the 7-inch ZenPad 7 tablet.

Z370KL

This is a 4G LTE version of the ZenPad 7 and uses a Snapdragon processor, which is indicated by the "K" in the model numbering.
Breaking News! Here are the model numbers for the ZenPad 7 tablets:
Z170C – 1A013A (Black)
Z170C – 1B009A (White)
Z170CG – 3G
Z170KL or Z170CL – 4G LTE (we are guess that it's going to have a snapdragon processor, indicated by the "K")
ZenPad 7 Price (not official):
Europe prices: € 139 Euros for Z170C – € 159 Euros for Z170CG
USA prices: $158 USD and $180 USD
Canadian prices: $189 CAD and $217 CAD
UK prices: £100 pound and £114
ZenPad 7 Release Date:
We are still awaiting the FCC submission for the ZenPad 7 tablet. On May 13th, we've seen the ZenPad 8 at the FCC. In general, it's going to be at least 4 weeks after the FCC submission is published. In general, Asus tablets have been anywhere from 4 to 6 weeks after showing up at the FCC. With Computex happening in the first week of June, we would expect the ZenPad 7 release date to be mid June to late June.
Our Opinion on Recent Rumors:
Right now, it's hard to say about the accuracy of the information out there. The resolution is very low, which doesn't match up with Asus and their Zen branding. The question is whether the current rumored specs are for a budge model ZenPad 7 and that there will be a premium model released also. Jerry Shen, Asus CEO, did indicate that there may be two at most 7-inch ZenPads. Thus, it's possible that the leak is about the cheaper of the two 7-inch models. However, there is no indication that there are 2 models going to be released. We think spec wise, we should wait for better information before drawing any conclusions.
---
Asus has a long history of making impressive 7-inch tablets. Asus make huge inroads into the North American market with the Google Nexus 7. The Nexus 7 is arguably the greatest Nexus tablet ever released. It's still very popular today and hit at magical price point for consumers.
Do not be confused by the existing articles on the internet from 2010 where there was a different ZenPad 7 made by a company that is not Asus. The other company who released a ZenPad 7 in 2010 is no longer branding or releasing tablets under that name. So if Asus does release a tablet with the same naming scheme, I suppose it's not the first one!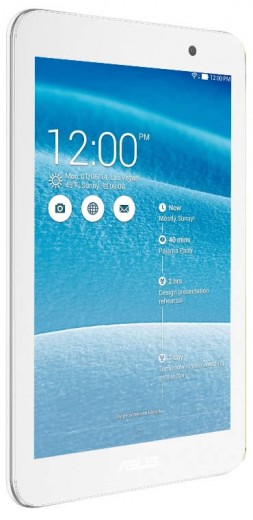 Google and Asus are no longer working on tablets, and because of that, the MeMO Pad 7 was released by Asus. This was a great, fun, tablet line-up with lots of colors and a great price point. Expandable storage and everything else you want from a small tablet.
It does appear at this point in time that the ZenPad 7 will replace the 7-inch MeMO Pad tablets. We can't say what's going to be new, but lighter, faster and thinner will be part of this new release.
We will look at the ZenPad vs. iPad mini from a comparison perspective once we learn of specs. We hope MWC 2015 will shed some light on what Asus is bringing to the ZenPad 7.
Will It Be Known As The ZenPad 7 or the ZenPad MeMO 7 Tablet?
Please participate in our poll over to the sidebar. We want to know from you, what branding you hope Asus decides. Keep "MeMO" or drop that entirely from the name?
So far this image is what we have. Yes, it appears to be a 7-inch tablet with an Intel processor inside. We disagree with reports that the ZenPad is a replacement for the fonepad. We don't see any indicators on this tablet that indicate front facing speakers of any sort. We do know that it looks great and that we're excited for some leaks as the Mobile World Conference nears.
Photo Gallery ME572C – ZP572C
Photo Gallery – MeMO 7 – ME173 – ZenPad
Photo's of 7-inch Asus Tablets (ZenPad's) aka Eee Pad Tablets
CES 2012 was a big show for Asus. The 7-inch 370T was the story of CES and it impressed Google enough that they released it as the Nexus 7.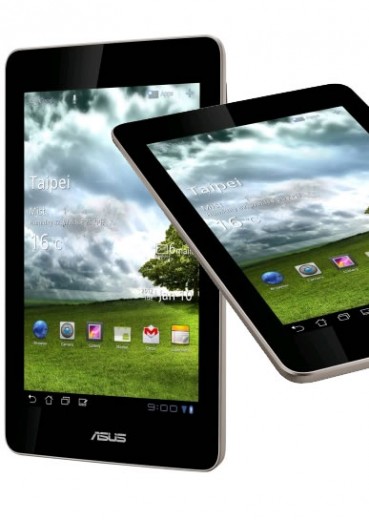 Below you see the original or "first ever" product rendering of the MeMO tablet. In addition, Asus showed off a 3D model which never saw wide release, but did show off Asus' ability to innovate.