News: It certainly looks like there will be a second generation ZenPad C 7.0 (Z171KG) coming in the near future. The model we've spotted appears to be a 3G model with a Snapdragon processor. A non 3G model is likely (Z171K), but we are currently looking for any news or details. Stay tuned!
Official ZenPad C 7.0 Specs and Details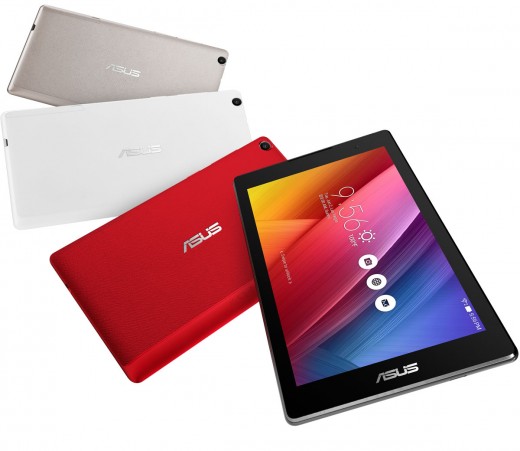 Overview: The ZenPad C 7.0 is the budget Asus tablet which offers a very small, compact, portable size.
Price: Official prices now listed!
Z170C

$94 to $99 USD, ₽ 7990 (16GB)

Z170CG
Release Date: July 2015
ZenPad C 7.0 Models:
Z170C
Z170CG (3G voice)
Z170MG (3G voice, MediaTek processor)
 Specs:
Android 5.0 Lollipop
7-inch size
1024 x 600 WSVGA resolution
Processor:

(Z170C) Intel Atom x3200 Quad-Core, 64bit
(Z170CG) Intel Atom x3230 Quad-Core, 64bit
(Z170MG) MediaTek MTK MT8382V/W Quad-Core

1GB RAM
8GB / 16GB storage
GPU: MaLi-450 MP4 (MaLi-400 MP2 in the Z170MG model)
Camera: front – o.3MP and rear – 5MP/2MP
1 x front facing speaker with DTS HD Premium Sound
1 microSD card slot for up to 64GB SDHC
8 hour, 3450mAh – 13Wh battery
color: black, white, red, aurora metallic (only black or white for Z170MG model)
189 mm (L) x 108 mm (W) x 8.4mm (H)
265 g weight
ID Codes:
Z170C – P01Z
Z170CG – P01Y
Retail Model Numbers:
Z170C-A1-BK (USA, Black Color, 16GB, ASIN B010FGJKWC)
Z170C-A1-WT (USA, White Color, 16GB)
Z170C-A1-RD (Red Color)
ZenPad C 7.0 vs. The Competition – Specs Comparisons:
Product Listings:
Z170C-1A017A / Z170C-1B011A / Z170C-1C009A / Z170C-1L018A
Z170CG-1A025A / Z170CG-1B017A / Z170CG-1L024A
ZenPad C 7.0 (Z170C) Mini Review
One thing for certain? The ZenPad C 7.0 is a very friendly price. We've seen sale prices dip below $90 US in the recent past. One feature that the C Series does not have is the customizable, removable back covers. It's a basic tablet offering and the make the really cheap price point, Asus needed to make some sacrifices.
Upon unboxing, I was greeted with a nice looking tablet that does not appear to be budget priced. It has a nice chrome trim and a nice pattern design on the rear of the tablet. There is a single front facing speaker which is always a nice bonus considering tablets are largely for media consumption.
The best aspect of the Z170C is with the small, compact size. It's very easy to hold in one medium to small hand and the tablet fits in most pockets. The amount of bezel is quite minimal when comparing to other 7-inch tablets on the market, including Asus' very own ZenPad 7.0 (Z370C). The Z170C cuts enough size that it becomes very portable and very handy. It's a big selling point for sure.
The resolution is 1024 x 600 which may not seem that great, but it's actually very functional for most everything you need this tablet for. You might notice a lack of sharpness when it comes to menu text and icons, but with everything else, it's not an issue. I confess to being a bit surprised by this! In case you are wondering, tablets in the price range come with the same 1024 x 600 resolution. You can't expect more for this type of low price.
Speed wise, you will find the Z170C can manage most every task but of course it's not going to be as snappy or as smooth as more expensive tablets. It can play 720p videos just fine and most Android games are not resource hungry enough to slow down this tablet. Benchmark wise, the ZenPad C 7.0 isn't going to stand at the top of class, but it's more than sufficient for what you most likely need the tablet to do.
Pros:
– cheap price
– very compact size and portable
– looks and feels great
Cons:
– low volume from speaker
– demanding tasks like 720p video will drain battery quite quickly
– low quality cameras
READ OUR FULL ZENPAD C 7.0 (Z170C) REVIEW HERE
Photo Gallery in High Resolution (click on expand button for full HD size photos):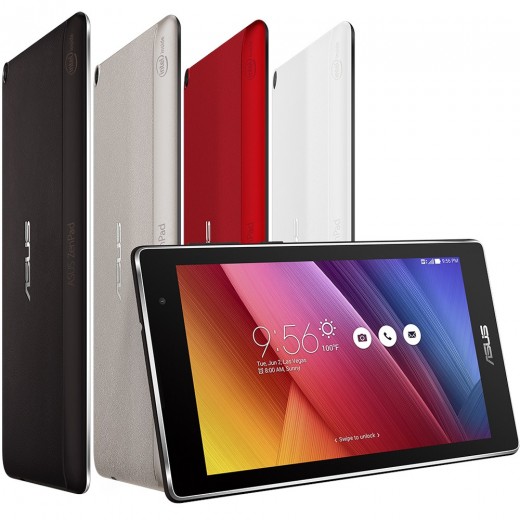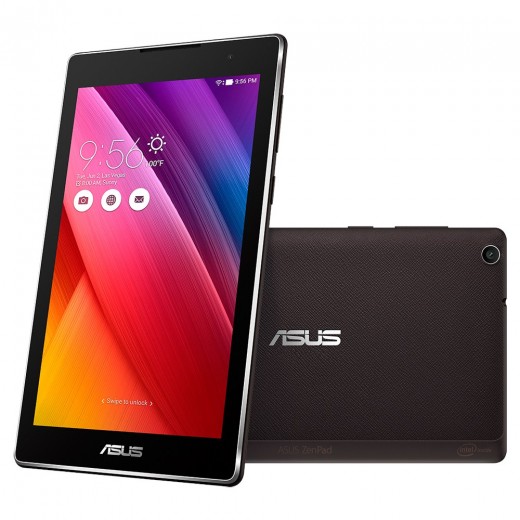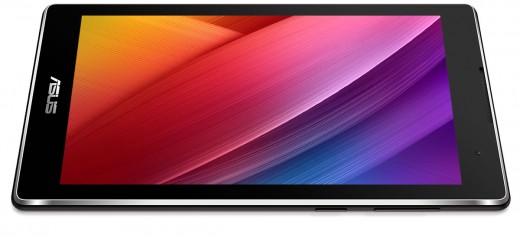 ---
The mystery of the ZenPad is still unfolding. We expect more details as Computex 2015 nears. Right now we're looking at a possible naming of the line-up. How does ZenPad C sound to you? These are the expected models:
ZenPad C 7 – 7.0 – Z170C
ZenPad C 7 – 7.0 – Z170CG – 1C002A
ZenPad C 7 – 7.0 – Z170MG
All three of these models have shown up in one form or another on the Asus.com website. That said, it's possible that they have been posted incorrectly via a typo or misinformation. Afterall, these haven't been officially launch just yet. Anything is possible! What we can say though is tha the Z170C doesn't completely make sense from the perspective that we think the ZenPad C is the ZenFone rebranding. Seeing a model with just the trailing "C" indicates that there is no 3G or 4G LTE connectivity. Thus, there are perhaps 2 different 7-inch ZenPads. There is a ZenPad 7 and a ZenPad 7C. We're just not sure what to think at this point.
ZenPad C may be the cheapest model – Here's Why
We believe that the ZenPad C is possible a budget series of the ZenPad 7. With more listings on Asus.com showing the Z170C we believe that it's not a type, but is in fact a real model. Thus, being a FonePad is all but ruled out. So the ZenPad C could either be a budget model or perhaps it could be something like a "Note" version with stylus input or some other clever innovation. When we see the Z170MG, that suggests a top end Intel Atom processor which does not appear as being "budget". Overall, the ZenPad C is still quite a mystery to us.
With the early leaked photo, it showed off a tablet that was small, in the 7-inch size, but what's most interesting now is that there is no chrome trim. This would indicate a cheaper build. At the time of that first leak/rumor, the specs included a very low resolution screen. This C model ZenPad may very well be a series designed for small markets who require a cheap price rather than premium build.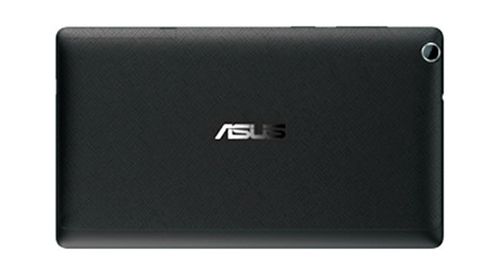 One other aspect (no pun intended) is that the ZenPad C appears to not have the 4:3 aspect ratio that the ZenPad 8, 7, and 10 have. But certainly from a build quality perspective, the above leaked photo appears far more cheaply made than the most recent leaked image of the ZenPad 8 Z380C.
Price: The only information we have regarding possible price is from an India shopping importer website. The Z170CG is listed at 11444 INR which is around $180 USD.
We are trying to figure out the processors based on the model numbers. "C" has indicated Intel Atom and "K" has indicated Snapdragon processor. What does "M" indicate? Perhaps it's MediaTek? However in the past, Asus has used "X" for their MeMO Pad HD 7 which featured a MediaTek processor. Could it be a new Intel Atom processor? That's quite possible too. At this point it's a mystery.
What we can also mention is that Asus typically will use "G" to indicate 3G connectivity. Therefore, it's entirely possible that both the Z170CG and Z170MG are 3G tablets. Beyond 3G, Asus has used "L" in the place of "G" to indicate 4G LTE products. Ultimately what's interesting is that we don't see Z170C which would indicate a typical tablet with no 3G or 4G LTE connectivity. Purely speculative, but is it possible at all that the ZenPad C is a new FonePad type device? If we don't see a non 3G or 4G LTE version showing up on Asus, then there may be no other conclusions.
Update:
We've looked up a few other Asus products from recent months. Based on that information, we have a better understanding of the 2 different ZenPad C models. First, the ZenPad Z170CG is going to be the budget, or lower price model. The Z170MG is going to be the more premium model. The reason we know this is because of the product naming. When looking at ZenFone 2, we can see that "C" indicates Intel Atom Z2560 (1.6GHz) and the "M" indicates Intel Atom Z3560 (1.8GHz) and Intel Atom Z3580 (2.3GHz) processors. So we are quite certain how to distinguish these two models. However, does this indicate that ZenPad C is a FonePad rebranding? It's entirely possible from one fact. At the FCC, Asus only submitted one tablet thus far. Asus has not released a FonePad in the USA or North America. Therefore, give the 3G connectivity of the C models and the fact that they haven't hit the FCC yet, then certainly it gives credence to the suggestion that the ZenPad C is the FonePad rebrand. However, keep in mind that the first leaks did indicate a Z170C model, but at the same time there has been no official listing of that model yet.
So with the ZenPad C, we're a bit confused as to whether the C is for a variety of sizes, or if there will be tablets such as ZenPad C 8.0 or C 10.0, etc.