This is a sobering post. From day one of the ZenPad launch we've been here. Heck, before day one of the first Android tablets from Asus, the Eee Pad series, we've been here. We've been covering Asus tablets for a long, long, while now. So it is with great discouragement that we may be facing a situation here.
In medical terms, if we were to describe the ZenPad series, we would say there is barely a pulse. We track many different areas of the web. We look for indicators like most sites don't do. We comb through the finer details of the web in hopes of discovery. Whelp, we've been coming up empty for months and months now.
The lack of pulse is one thing. Here is something else we noticed recently. Call this a coincidence. We call this interesting and by itself it would mean nothing at all. Check out these screenshots. Notice something?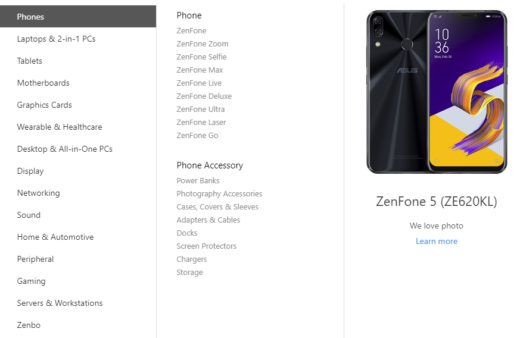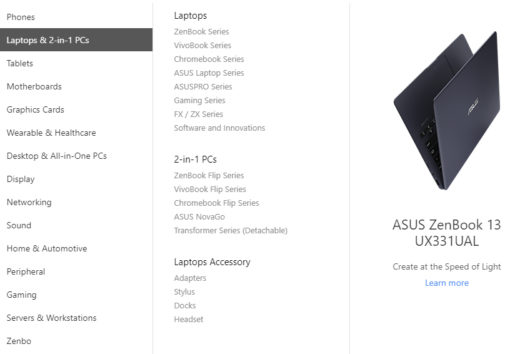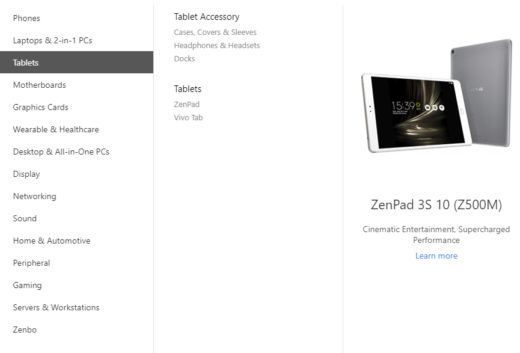 Can you spot the difference? We certainly can. If you can't see this, then look at the "Accessory" category. These screen grabs are from Asus.com and when you go into the menus, this is what you see. It's not just phones and laptops that list accessories at the bottom. It's every product except tablets. See what we're talking about? Tablets list accessories first, which if you follow logic, most important and primary items are listed FIRST or at the TOP of a page. On its own, this detail means very little.
But consider the talk from Asus CEO Jerry Shen about restructuring and moving the tablet division employees into other areas of the company. A change was taking place and our gut was saying something. Was this the beginning of the end for Asus tablets?
We do not have any insider information about the future of Asus tablets. We are only going with our gut instincts along with a collection of evidence over a period of time. Certainly we hope to be wrong here. With nothing to talk about, no website, so obviously this matters dearly to us!
With Computex 2018 it would be most likely to start hearing things. That said, Asus released the ZenPad 10 (newest models) without so much as an announcement. In fact we broke that story as we discovered on our own the new tablets on the Asus website! That indicates Asus put pretty much zero marketing or effort into those releases. Tablets have been declining so a reduction of investment is understandable.
All this said, the ZenPad 3S 10 proved to us where the market is at. Disappointingly for us, there hasn't been a follow-up model to that. Instead, the ZenPad 10 (Z301) series came out which was not at that premium level like the ZenPad 3S 10 delivered. The market showed us at least, that premium or full featured ZenPad tablets were what got people excited. That's our observation from the vantage point of our site. Our traffic and visitors were enough of an indicator on this.
So it's quite possible that this is the end of the road for the ZenPad line-up. We have been far more invested in Asus tablets than just ZenPads. Maybe there is a miracle, maybe not. We are inclined to be pessimistic on this one based on everything we monitor. We just have to decide what to do with ourselves because talking about Asus products is something we love to do.