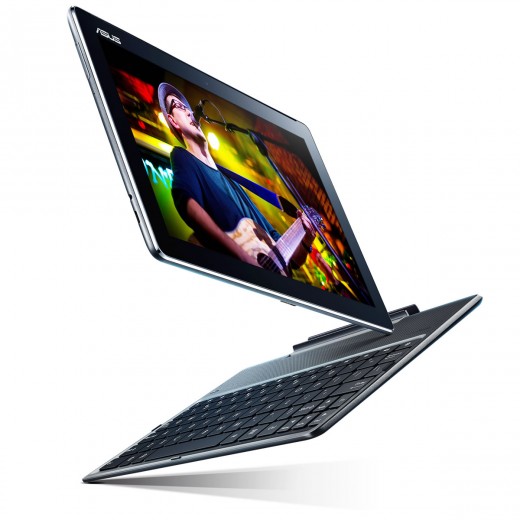 Update May 30, 2017: Surprise! Asus brings out two new ZenPad 10 models. We have full details here.
News: Asus has a couple new, but only partially updated ZenPad 10 models listed on their website. We don't see these available anywhere to buy just yet. Essentially the Z300CNL and Z300M have different processors and have the newer Android 6.0 OS. Aside from that, they appear to have the exact same specs and build as the original ZenPad 10 tablets. Full story here. The other noteworthy piece of information regarding the ZenPad 10 tablet is the possibility of a second keyboard dock, but it will be less about the speakers and more about the productivity. Mobile dock is what we are expecting to see unveiled soon. Read more here.
Update: Read our full ZenPad 10 review here. We have a quick read review down below!

ZenPad 10 models:
Z300C
Z300CG (3G model)
Z300CL (4G LTE model)
Price: These are official retail prices, however each country may have a different variation. Check RAM and storage specs carefully.
Z300C-A1-BK (black) (1A014A) 0r Z300C-A1-MT (1L017A) (metallic)
Quick Specs: Intel x3-C3200, 2GB RAM, and 16GB storage
$179 US
$229 Canada
EUR 199 (France)
Z300C – Intel x3 – 16GB storage – 2GB RAM
£149.99 UK
$157-$179 US and $209 Canada (our best estimate)
ZD300C – ZenPad 10 Tablet and Keyboard Dock Bundle
£199.99 UK (2GB model tablet)
EUR 249 (France)
$239 US (estimated)
$269 Canada (estimated)
Release Date: Available Now In Most Countries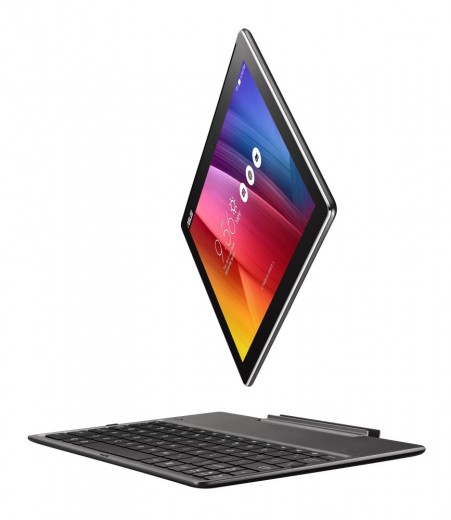 Specs:
10.1-inch screen size
1280 x 800 WXGA display
Processor:

(Z300C) Intel Atom x3-C3200 Quad-Core, 64bit
(Z300CG) Intel Atom x3-C3230 Quad-Core, 64bit
(Z300CL) Intel Atom Z3560 Quad-Core, 64bit

RAM:

(Z300C) 2GB
(Z300CG) 2GB
(Z300CL) 2GB

GPU:

(Z300C) Mali-450 MP4 GPU
(Z300CG) Mali-450 MP4 GPU
(Z300CL) IMG PowerVR Series 6 – G6430

Camera:

(Z300C) front: 0.3MP/2MP and rear: 2MP/5MP
(Z300CG) front: 0.3MP and rear: 2MP
(Z300CL) front: 2MP and rear: 5MP

8GB or 16GB or 32GB storage
2 x front speaker with DTS HD Premium Sound, Sonic Master technology
1 x Micro SD Card Reader, up to 64GB (SDXC)
4890 mAh – 18Wh battery
black, white, aurora metallic
251.6 x 172 x 7.9 mm (LxWxH)
500g
Product ID code:
Z300C – P023
Z300CL – P01T
ZenPad 10 Keyboard – DA01
ZenPad 10 (Z300C) Review – Quick Read Version:
Note: Our full, hands-on review is located here.
With a low price of anywhere from $157 US to $179 US, the ZenPad 10 offers a terrific value and versatility. It's more than just a 10-inch Android tablet with a cheap price tag. The added flexibility to add the "Audio Dock" keyboard and the Z Stylus makes this a step above the competition in the same low end price range.
Build wise, the ZenPad 10 is made of plastic, but the Asus team created a nice looking design that makes it look premium rather than budget. The front of the ZenPad 10 has front facing speakers which run along the top area of the display. With the added size (10-inches) there is a real depth of sound that is created from the speakers.
The resolution of the ZenPad 10 is not the strongest feature. The Z300 has a 1280 x 720 resolution which means you get HD videos in the 720p maximum resolution. When it comes to playing games or watching video, the resolution and screen clarity are great. The only time you might realize it's not a high resolution display is when viewing small text. There is sometime a less crisp look to smaller text, but it's not a deal breaker. The ZenPad 10 is a cheaply priced tablet and putting a higher resolution display would not allow Asus to meet certain price points. The fact is the screen is plenty bright (brighter than the MeMO Pad ME302C for example) on the ZenPad 10 and the display gets the job done.
Overall, I found the most impressive feature of the ZenPad 10 to be the speakers. There are dual front facing stereo speakers that create an amazing depth of sound that take gaming, music and videos to another level of enjoyment. Not the loudest in terms of output, but clarity wise they perform excellent. Any lack of volume can easily be remedied by using a media player with a volume amplification setting.
The ZenPad 10 (Z300C) has an Intel Atom processor with a clock speed of 1.3GHz and 2GB of RAM. I found in my review period that the ZenPad 10 could perform without any sluggish issues. It's obviously not quite as snappy as the ZenPad S 8.0 but given the price point I didn't have any issues at all regarding performance.
Battery life is not going to be an issue for most users. If you push the ZenPad 10 with heavy gaming at full brightness, I found that in around 30 minutes of gaming with 100% full brightness, the battery drained 10%. Watching video, you're liking to use around 25% to 32% of your battery depending on screen brightness and the video quality. I tested a 720p video from local storage at 50% brightness and found the battery would drain around 24% in two hours of viewing. This should give you a good understanding of what to expect in terms of battery life. I would also recommend buying an external battery pack if you are traveling or unable to charge during your usage. I give this recommendation regardless of battery performance. It's just a great accessory to have especially if you're a heavy user of mobile devices.
Accessories wise, we don't have the Audio Dock keyboard to review at this time, however from what we've read the audio is simply amazing. We did however use the Z Stylus with the ZenPad 10 and the results were excellent. The larger size of the ZenPad 10 makes for a bigger notepad or canvas and the extra bezel on the sides of the display made for easier handling. The Super Note app among others allow for pen input only which allows you to use the tablet even more as a note pad. We are finishing up our specific Z Stylus review so we will share more details coming soon about the Z Stylus performance. The fact is the Z Stylus costs $29 US so it's a great purchase for what it does.
With a low price point of $157 to $179 we feel the ZenPad 10 offers value that other competing tablets just can't match. The screen resolution isn't the most detailed when it comes to smaller text, but in terms of visuals like photos, videos and gaming, the display is just fine. If you take a look at what the competition is offering in this lower end price range, you will realize that Asus delivers a value that can't be matched.
If you want our full and more detailed ZenPad 10 review, please click here.
Comparisons and ZenPad 10 vs. The Competition:
Samsung Galaxy Tab 4 (10.1) vs. ZenPad 10 (All Models)
Samsung Galaxy Tab A 9.7 vs. ZenPad 10 (Z300 Series)
Samsung Galaxy Tab S2 9.7 vs. Asus ZenPad 10
Transformer Keyboard vs. ZenPad 10 Keyboard
Product Listings:
Z300C-1A014A / Z300C-1L017A
ZD300C-1A009A / ZD300C-1L008A
Photo Gallery – High Resolution – Click To Enlarge and to Start Slide Show: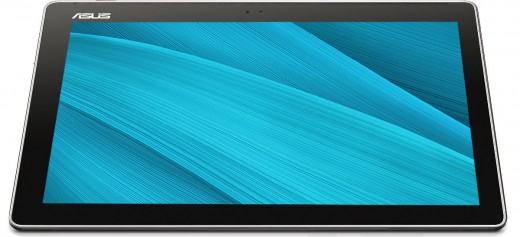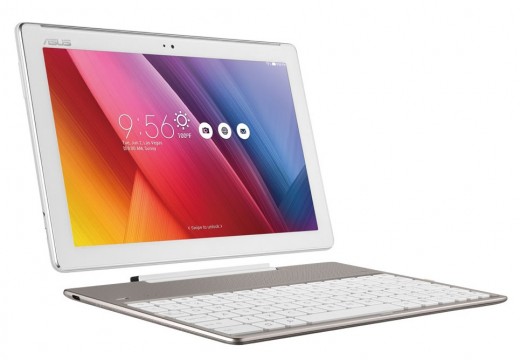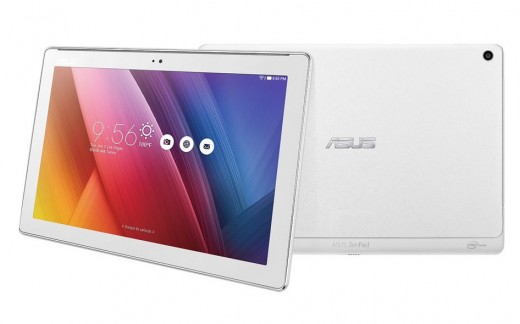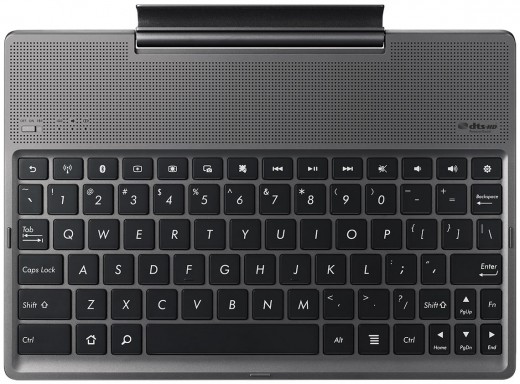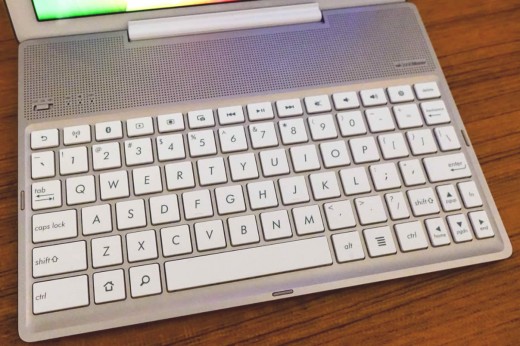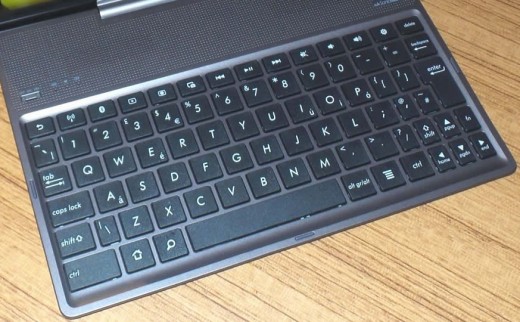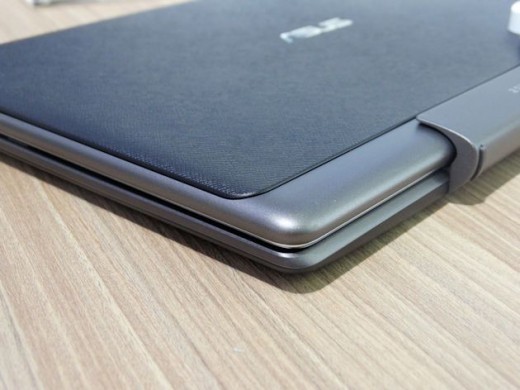 ---
Update: We are more convinced that yes, the Z300C is in fact the "new" rebranding of the MeMO Pad tablet in the 10-inch size. So this particular model might simply be listed as ZenPad 10.0.
Price: This is the only pricing that we could find so far associated with the Z300C. It's listed at Rs. 12999 which should retail at a price of Rs. 22000, which is pretty much $345 USD. Based on a bit of educated guess work, we believe the ZenPad 10 will retail between $300 USD and $350 USD.
It's logical to think that a 10-inch ZenPad will be coming this year. Of all the tablet sizes, 7-inch and 10-inch are standards for the industry. It's entirely possible that Asus could opt for a 9-inch model to keep on trend with the iPad and the Nexus 9. It's not yet clear where this will end up. We do know that the Transformer series is at 10-inches, so perhaps Asus will offer up something in the 9-inch size for the first time.
In the past, we've seen the 10-inch MeMO Pad Smart and more recently, we've seen the MeMO Pad FHD 10. With this rebranding on the way, we fully expect the MeMO Pad HD and FHD to be replaced by possibly one ZenPad 10 model. It's also unclear whether Asus is going to opt for a ZenPad MeMO 10 or if it will be known as the ZenPad 10. The wiser branding choice would be ZenPad 10 due to the simplicity of the naming. Moving forward, we hope Asus adopts this strategy as it's important especially for the North American and other competitive markets out there.