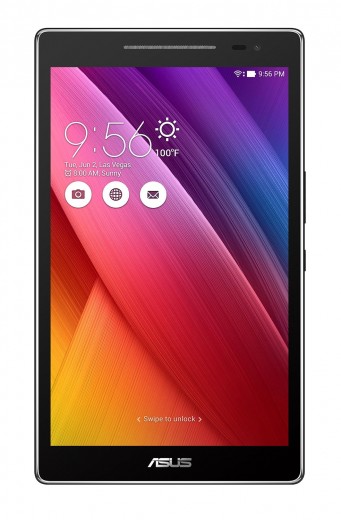 Update: See Below
We are seeing a number of ZenPad variations showing up. One mystery right now is the ZenPad 8.0 which appears to have two different configurations or model numbers. These are the two that we're seeing, depending on what country you are residing in.
Z380C-A1-BK  or  Z380CX-A1-BK
It did take a bit of detailed looking, but from what we can see, the two variants differ in the cameras.
So the Z380C model appears to have a 5MP rear and 2MP front camera. The Z380CX model appears to have a 2MP rear and a 0.3MP front camera. Here is where is gets a bit confusing. We don't think the prices are different because of the camera changes. At the same time, we see the Z380CX in Canada but not in the US.
We also mention "difference(s)" in the post title because we may discover more differences than just the cameras. One issue at hand also is that we don't necessarily trust Z380C or most any retail specs listings at the moment. It's not just the ZenPad 8.0 we're confused about! Just be cautious right now if you happen upon a listing. The specs cannot be completely official just yet. We do feel confident in the Z380CX specs that we are mentioning here, but it's a struggle to keep things accurate right now.
Update: From what we can see there is a $20 price savings between the Z380C ($149 US) and Z380CX ($129). So if cameras aren't important to you, you may have a cheaper option. Option vary by country of course.