The Philippines branch of Asus has released a list of various retailers that are selling the ZenPad C 7.0 (Z170) in the country. We are assuming that if they are starting with the ZenPad C, that they will in fact be selling the other models as they arrive into retail in the Philippines. Here is the list of retailers in the Philippines and it's an image, so click it to enlarge full size.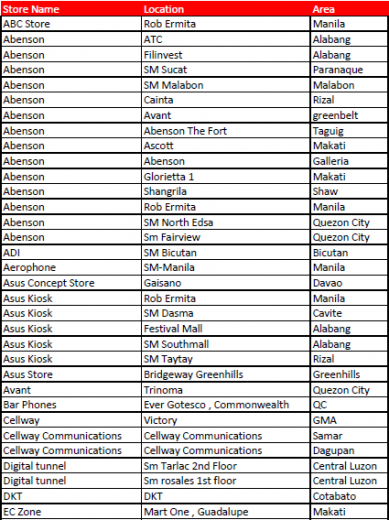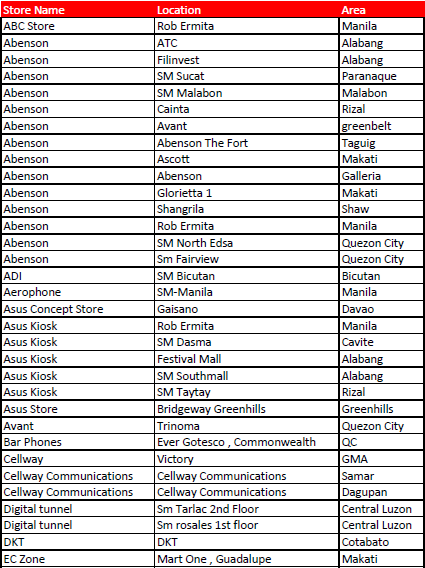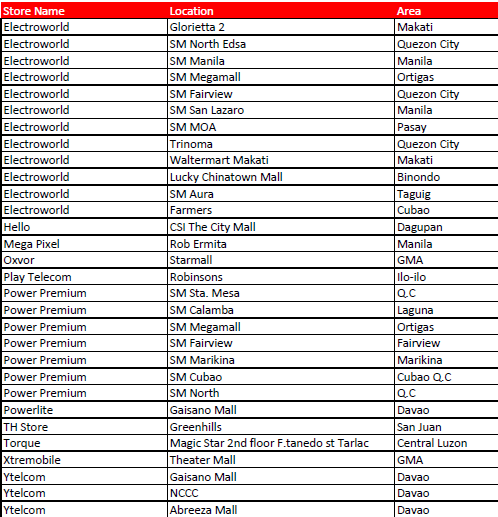 We've really only heard of the ZenPad C arriving in the Philippines first. Then expect to see the ZenPad 8.0 (Z380C) and then perhaps after that, the ZenPad S 8.0 will arrive in stores. It would seem that the releases are scattered globally until Asus is able to ramp up enough production. We will update where you can buy a ZenPad in the Philippines in the coming weeks as we learn more.
Not sure about the ZenPad C 7.0? It comes as a wifi only model, Z170C, or it comes with 3G enabled, the Z170CG model. There is another variant with a MediaTek processor, but it's unlikely to get to the Philippines as we see the Z170CG as being the choice by Asus for that market. The ZenPad C series is the budget tablet. It's 1024 x 600 resolution, 16GB and 1GB of RAM. The processor is a 1.2GHz Intel Atom.
Network Bands for 3G Model (Z170CG):
2G :*1
EDGE/GSM//// :

:
Class
3G :*1
WCDMA :
850MHz(5)/900MHz(8)/1900MHz(2) /2100MHz(1)