The slow crawl towards a global ZenPad release continues. Asia has seen some models available to buy, namely the ZenPad C 7.0 in both wifi (Z170C) and 3G (Z170CG) versions. Now we are reading about the Philippines and their somewhat low key ZenPad launch event.
Although the ZenPad C 7.0 is available now to buy, we have some of the other prices and in particular, the ZenPad S 8.0 model. Yes, this is the Z580CA that Asus Philippines was showing off. That's the fully stacked model in case you're wondering!
ZenPad S 8.0 (Z580CA) – PhP 16,995
ZenPad 7.0 (Z370CG – 3G) – PhP 7,995
ZenPad C 7.0 (Z170CG – 3G) – PhP 5,995
In terms of the release date schedule, we haven't found those details just yet. However, the accessories are reported to be shipping sometime in mid-late August.
In terms of pricing and how reasonably priced the ZenPad S 8.0 is in the Philippines, let's look at some numbers comparisons. In the US, this same tablet is priced at $299 USD. In Canada, it's priced at $399. When we do a conversion on the official announced price in Peso (16,995), it works out to $372 USD and $487 CAD. Those of you living in the Philippines should do a price comparison with the iPad Mini for a better perspective on pricing. Tell us in the comment section!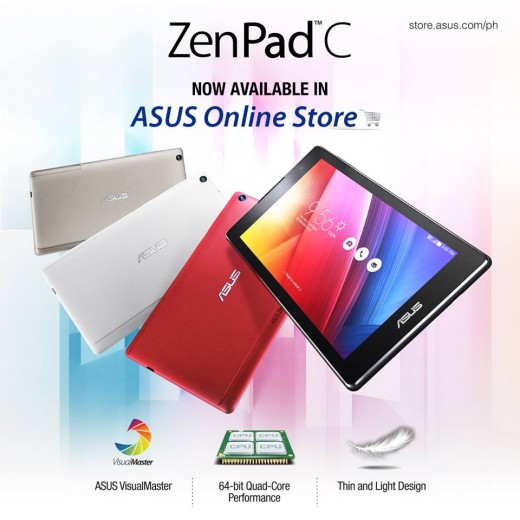 [source: GadgetPilipinas.net]