Asus has rolled out some ZenPad tablets in Japan and in that news, there are a couple interesting ZenPad S 8.0 models that we're seeing. These are Z580CA models, to be clear. The Japan market appears to be getting 2 variants and likely come at great prices.
Model: Z580CA-BK32 and Z580CA-WH32
Intel Z3580 (2.3GHz)
4GB RAM
32GB Storage
Price: 42,984 yen ($344.45 USD)
Model: Z580CA-BK16 and Z580CA-WH16
Intel Z3560 (1.8GHz)
2GB RAM
16GB Storage
Price: 36,504 yen ($292.52 USD)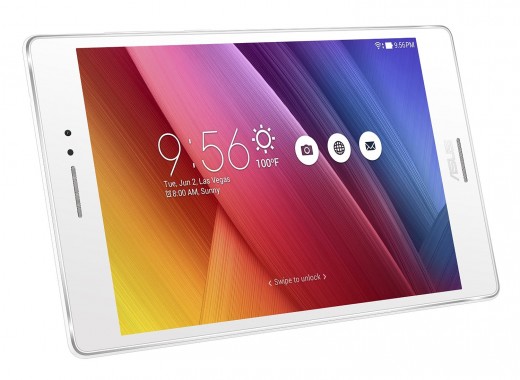 When you look at straight currency conversion, and then consider that the top end Japan model with 32GB vs. 64GB for the North American Z580-C1 model shows a USD price of $344, it's pretty clear that the US market is getting a darn good price. In terms of 32GB storage vs. 64GB storage, the fact is you can expand storage with a 128GB microSD card. It's unclear at this point if the US market will get a slightly lower priced Z580CA model, like a Z580CA-B1 for example.