We've had a few inquiries lately about the nice looking Zen Clutch case for the ZenPad S 8.0 tablet. We are happy to let you know that in the US, you can now buy it online from the Asus store for the first time. You likely aren't going to find this available from any other US based retailers. If you want one, we suggest grabbing one now. These are likely in short supply. It's yours for $24.99 US and comes in black color.
The Zen Clutch is essentially the most premium looking case that Asus makes for their tablets. Asus is marketing this case as "a premium fashion accessory".
If you like the sounds of this case, you can get it for any ZenPad tablet, with the exception of the ZenPad C 7.0. The ZenPad S 8.0 version of the Zen Clutch offers a few different viewing angles and it has the loop on the cover for the Z Stylus pen.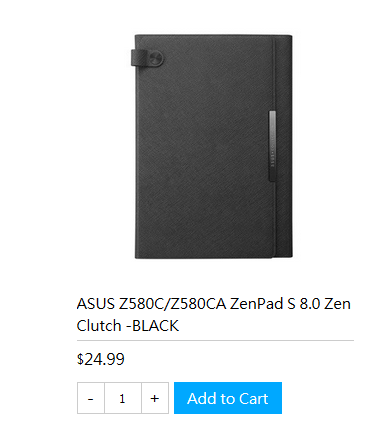 Zen Clutch Photo Gallery: