Here is an interesting twist. We knew it was close, but how close was/is the Z580CA to a release in the US market? Well, according to the Asus North America Facebook page, they are saying:
Combining both style and outstanding performance, the ZenPad S 8.0 Z580CA features a stunning 2K IPS display, 4GB of RAM for unparalleled multitasking, a new USB Type-C connector and more. Available today for $299.
What's better than the quote above is what our regular visitor and contributor Jim just posted in our comment section:
B&H charged my credit card today for my Z580CA and my B&H order history shows "In Stock, order sent to warehouse."
What's even better than the quote above is what our regular visitor and contributor Shawn just mentioned and posted:
I just got an email that my pre-order CA from B&H had shipped. These things are finally going out!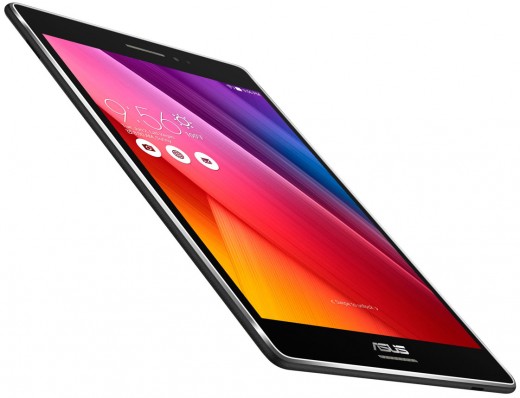 So clearly there is movement afoot! What's a bit funny is that when Asus says "Available today", it's actually not quite available today.
We are keeping tabs on multiple retailers to verify "In Stock" status vs. a backorder or pre order status. With that Facebook post, we are quite certain that evening or midnight, we're going to see orders starting to ship. In fact, we won't be surprised to see a number of ZenPad S 8 Z580CA reviews come online overnight. Sometimes there is a review release date and those reviews come in all at the same time. This could be tonight, or this could be in the next day.
We are again waiting for news regarding the Tricover case or the Clutch case.
Here are a few common FAQ's and tidbits:
What is the difference between the $199 and $299 ZenPad S 8 models? See our article here.
Is the Z Stylus available to buy? At the time of writing, there is no official price listed and there is no official release date just yet.
Can I use a Power Case or Audio Cover with the ZenPad S 8 tablet? No. Those specialized cases are designed for the ZenPad 8.0 and ZenPad 7.0.
What colors are available right now? The initial release appears to only be the black version of the tablet. There is no news about when the white model will be coming to the North American market.