It appears that Asus plans to update their lower priced ZenPad 10 with a new model soon, the Z301ML. Asus came out with a large number of Z300 variants but this appears to be an all new and higher spec model.
Based on the benchmark details, the Z301ML will be running a MediTek processor, the MT8173 @ 2.1GHz along with 4GB RAM and 64GB storage. Camera specs are not clear, but it seems like a 8MP rear and 5MP front camera. The ZenPad 10 (Z301ML) will be running Android 7.0 Nougat.
What we are expecting is the same tablet and keyboard dock combination. This appears to be the way of the Z300 Series unlike the Z500 series which is without the keyboard dock option.
The original Z300 models were a modest resolution which made them less than appealing. It does seem that Asus upped the resolution to 2048 x 1536 which is going to meet consumer expectation these days.
No word on the keyboard dock, other than it's going to be numbered as the DK02. Could it keep the speakers or will it incorporate a battery this time? Nothing has been mentioned and details are not known at this time. The biggest issue in the past was a real lack of availability. We received a large number of emails from people asking where they can buy one. Hopefully this next generation version is in great supply.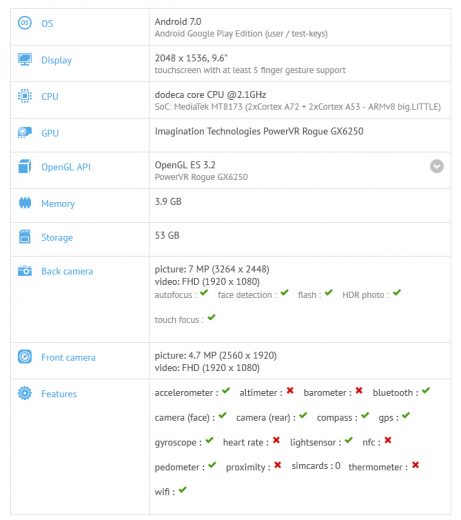 [source: GFXBench.com]