We suspected Asus had the Z301MFL and Z301ML in the works but we weren't expecting these to be unveiled during Computex 2017. Certainly easy for these two new tablets to fall through the cracks especially with the new laptops and ROG products unveiled over the past two days.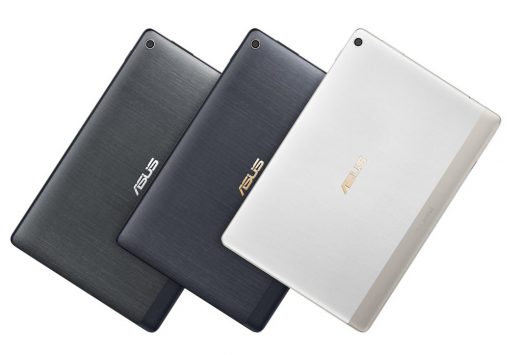 Okay, first let's talk differences. The Z301MFL is the more premium model sporting a 1920 x 1200 display vs. the Z301ML which sports a 1280 x 800 display. Next there is a slight difference in processors with the Z301MFL having the MediaTek MT8735A @ 1.45GHz compared to the MediaTek MT8735W @ 1.3GHz inside the M301ML. Battery life according to Asus is 10 hours for the M301MFL and 13 hours for the M301ML. Aside from that they are pretty much identical.
What we're happy about is the speaker setup appears to be the same as the original ZenPad 10 models. Front facing stereo speakers that actually were able to pack a punch. The weight of the previous generation tablets helped, but what we see on the new models we like. Front facing audio is preferred and natural.
Other specs common to both tablets include: Android 7.0, 5MP rear/2MP front cameras, USB-C charging ports, microSD card slot, micro SIM card slot, 18Wh battery, 490g, 251.77 x 172.17 x 8.95mm (L x W x H) size, and three colors (blue, white, gray).
Want the keyboard dock? Asus has that as you might hope with the ZenPad 10 series. Things appear very similar to the previous generation keyboard. We don't see Z Stylus support.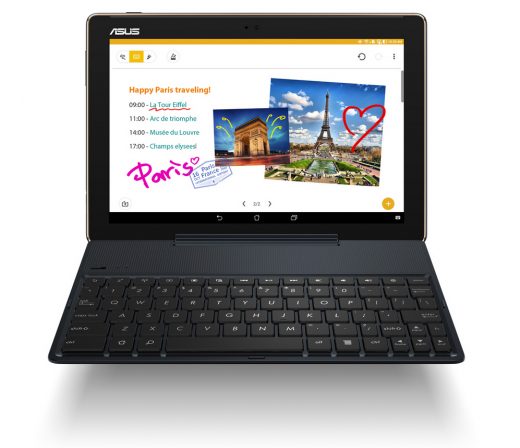 Official Asus Promotional Video:
More details to come as we digest this new information!
[source: Asus.com Z301MFL / Asus.com Z301ML]